Complete Travel Preset Pack - Lightroom Desktop & Mobile
£

25.00

GBP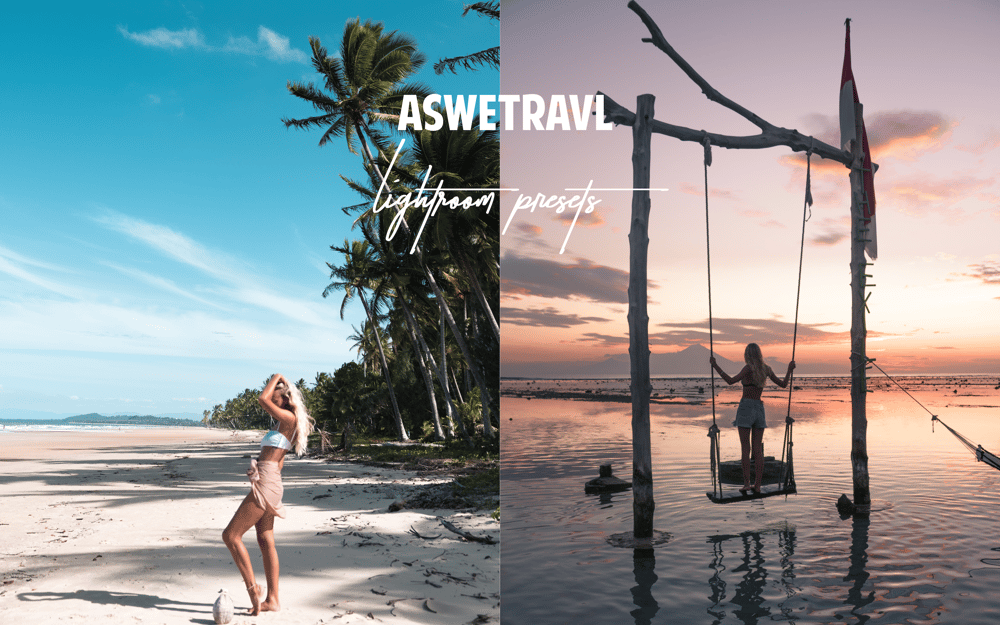 Our Complete Travel Preset pack includes the 12 presets that we've mastered over the past 18 months, and use ourselves to edit all of our travel photos!
A preset is basically a photo filter that works in Lightroom through their Desktop App (which requires a subscription) or on their Mobile App which is COMPLETELY FREE and works exactly the same!
The pack includes every preset you need to make any kind of photo you could take stand out, from vibrant beaches, to moody desaturated tones, and dreamy pink sunsets... even portraits and food shots :)
We've accumulated everything we've learnt over the past few years, spending hours editing our photos in Lightroom every day, using the styles that we love in our feed.
We've also included setup guides (it's super simple) so they'll be ready to use in minutes!
So now you guys can edit photos the way we do at the touch of a button! Even if you've never used Lightroom before, they're so easy to use that anyone can have the presets set up and their photos edited in no time :)
The Presets included in this pack are:
1. Subtle
2. Moody Blue
3. Beach Chills
4. Vintage Summer
5. Pastel Sands
6. Pastel Blues
7. Moody
8. Jungle Dreaming
9. Bright Sunrise
10. Soft Sunrise
11. Pink Dreamland
12. Peach Skies
All presets work perfectly on all photos from RAW to JPEGs - which means you will easily be able to use them on your mobile app, laptop or desktop, with photos taken on anything from your phone to a professional camera.
As soon as you purchase the pack you'll receive an automated email with your unique download link, along with a simple step by step guide. (This site asks for a shipping address during checkout, but you can fill that with anything, it won't actually be used!)
If you would like any personal guidance with using them to edit, we are only ever an email or Instagram DM away, and would love to help :)
We know you guys will love them as much as we do - we can't wait to see your photos!
Use #AswetravlPresets on your uploads so that we can follow them!
Share